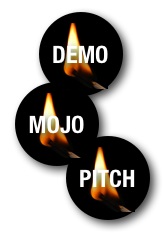 There is wide assortment of companies using technology to drive positive social impact. For these companies, there is a huge network of advisers, networks, and investors waiting at the fringes to support and help. There are also plenty of services, events, and programs geared to make it easy for these companies to be more successful, faster.
The WeMedia PitchIt! Conference is the best of both – combining online engagement and networking,  with active mentorship, peer-to-peer sharing, group learning, and individual feedback, and even seed funding.
As exciting as the groundswell of support for the conference attendees, the amazing line-up of presenters promises to be just as exciting (including Bill Drayton, the founder of Ashoka) .
As we gear up to present at the PitchIt conference as finalists in the PitchIt! Challenge, we took some time to step back and look at how others can use technology to drive social change. Every person and every organization that uses technology to create good shares some interesting commonalities. Use these as tips to create your own impact, faster.
Tip #1: Get Real Experience and Identify a Real Problem
The most successful technology solutions solve a real world problem. Facebook improves communication, Google enables people to find resources, and SAS consolidates data to improve decision making. The key to making all of these companies was that they had experience with a REAL problem. Advice: Get as much real-world experience as possible. Network, travel, volunteer, and engage in diverse settings to better understand how your problem affects a wide array of organizations.
Tip #2: Learn, Learn, and Learn
By reading, networking, and experiencing, the most successful technology companies learn endlessly. There is a reason that any legitimate technology companies employes UI/UX experts who specialize in creating, conducting, and analyzing complex A/B and multivariate tests. Of course, testing should be done in person, too. Networking, interviews, and focused trials are great way to learn if you product is really needed, and if it adequately addresses the problem.
Tip #3: Do Something. Now.
As much as this post emphasizes learning and testing, nothing beats doing. Correction, nothing beats doing, failing, improving, succeeding.  In fact, the sooner you can fail and learn from it, the better. Here are tips to fail better so you can succeed faster.
Reader Interactions