Finding an international volunteering opportunity that actually makes the world a better place and doesn't cost money isn't always easy, but these 8 factors will help.
This is a repost from the article we published on Devex The right match: 8 factors to consider when choosing your volunteer experience.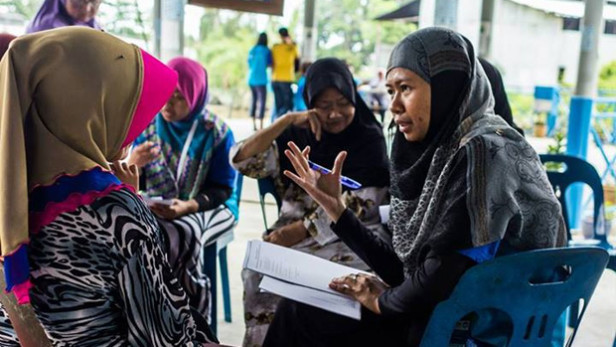 1. SKILLS: The alignment of an organization's needs with a professional's skills
When considering where you can use your skills overseas, make sure that the organization is legitimate, exists for social impact and has a well-articulated need.
2. TIMING: A start date, end date, and duration that is agreeable for all parties
Based on how much time you are able to commit, and how much time an organization is willing to host, you might encounter a roadblock or need to change the project scope.
3. MOTIVATIONS: Clear benefits to both the hosting organization and you as the professional
Especially when it comes to volunteering your skills, there is a big difference between a person's motivations for volunteering and an organization's motivations for hosting.
4. SUSTAINABLE IMPACT: Understanding how the work will build capacity and support beneficiaries in the long term
As you look for opportunities, consider that an organization in an exciting location with a clear need for your skills might not be enough. In order to stay engaged with the team and the work, it is important to align on mission and to support a locally driven initiative that will further the mission of the organization, not your own "passion project."
5. COMMUNICATION: Proven ability to communicate with each other, especially across cultural differences
In a previous article on the MovingWorlds blog, we wrote about the importance of communication, and how best to do it while volunteering overseas, starting with using the 4C's needed to build relationships, and the 3R's to work through any challenges.
6. COMMITMENT: Co-investment by both parties throughout the planning, working, and completion phases
"Co-investment" is a common best practice in global engagement. While it is easy to identify in an international work contract, it can be harder to identify for international volunteering engagements. We typically discourage people from paying to volunteer, as it usually means that the organization is more interested in your finances than your skills.
7. PARTNERSHIP: An agreement to work together, as equals
Engaging in a true partnership is essential to having an effective international experience. Before purchasing a plane ticket, make sure to begin a dialogue with your host organization to more fully scope and plan your project. Part of your partnership should be ensuring that the actual members of the community have initiated the effort to find a skilled volunteer and that they want and are willing to host you.
8. ETHICAL: A responsible project that does not erode local jobs and is focused on empowering local initiatives
Last, and certainly not least, matches should be ethical. LearningService published a great checklist on this topic: "Finding a Responsible Volunteer Placement."
Ensure that you, the volunteer, aren't taking a local job
Assess the longevity of the impact you will make with your work
Ensure that goals are locally driven
Consider the sustainability of the work
SUMMARY
An international, skills-based volunteering engagement truly can make a difference if you find the right match. If you need help, let us know at MovingWorlds.org, or find time with me and we can have a chat.
For the full article, including more information for each of the factors, please read it on Devex.