This post was originally written by Mark Horoszowski for the ebook "Adventures Less Ordinary: Travel and Do Good"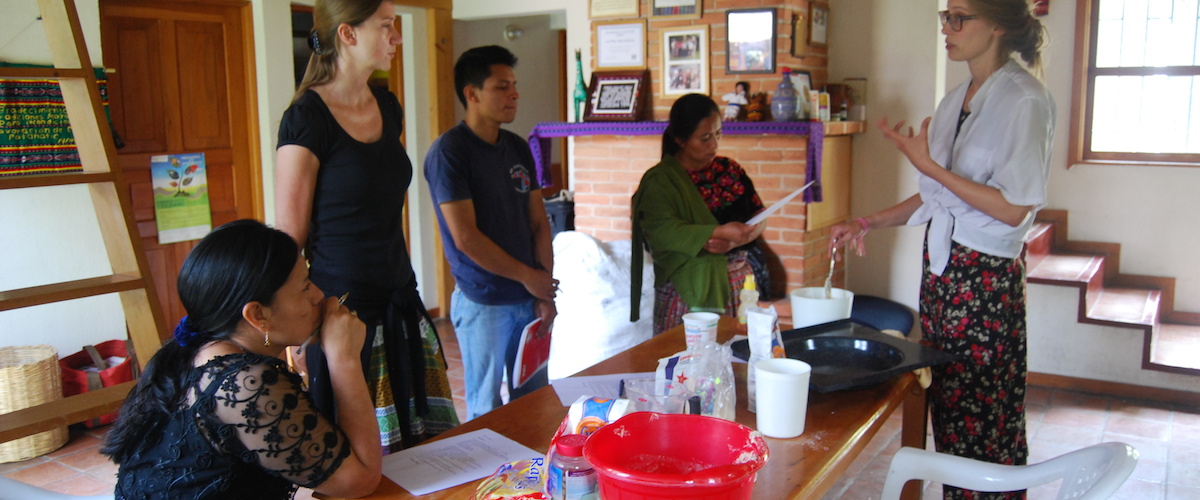 I spent a year traveling and volunteering my skills around the world, only to learn what others already knew: "If you want to help, shut up and listen." The great irony of voluntourism is that we tend to overemphasize our willingness – and "selflessness" – to help, but in doing so, we forget to be honest with ourselves and others that it is a selfish endeavor. This is also why we started a shift towards skill volunteering, or as we say, Experteering.
The truth is that we all want unique and story-worthy international experiences. We want them so badly we've created an industry where it's OK to pay for these "voluntourism experiences." Yet that simple act of paying erodes our own experiences for three reasons:
We create a customer-client relationship, not a partnership, with our hosts. By paying a hosting organization, it "owes" you and will conform to your needs, often at the expense of its own best interests.
We erode sustainability. In order to survive, social-impact organizations are encouraged to pivot their business models away from serving their beneficiaries, and instead work to host as many volunteers as possible.
We engage in work that is not badly needed. When we look to do specific things in specific areas, and are willing to pay for it, organizations are financially rewarded for doing what you want, not what is needed.
In order to avoid these pitfalls, we don't need better programs or services. Rather, we need to ask better questions.
Instead of asking yourself "What countries do I want to go to?" and "What types of experiences do I want to have?" you should be asking others "What are your biggest needs?" and "How do you want to host me?"
During my year spent volunteering around the world, I followed the advice of those that went before me to be cautious of places where you have to pay to volunteer. Instead, I conducted extensive research about social-impact organizations in different geographies and inquired from hundreds of them if any needed my specific skills.
This took a lot of effort, but it led me to hosts that were eager to put me to work in meaningful ways. This also inspired us to start MovingWorlds. Since then, we've helped people Experteer over 15,000 hours of professional skills and we have found that the most important contributors to meaningful experiences are:
Emotional readiness. It's easier for volunteers to step into an established relationship. This helps volunteers steer away from the common pitfall of being so driven by a need to do something meaningful that they prioritize their own desires over the needs of the community.
Being open. The most unique and immersive experiences are the ones for which you haven't thought to look.
Real needs from real organizations. If a hosting organization has a real need that you can address, it will invest the resources and time to host you. In doing so, a real partnership is created that is better for the hosting organization and for you.
I believe that the biggest innovation in the travel, and especially in international volunteering, is not a new service or technology, it's a change in mindset. Instead of dictating how we want to experience other places and cultures, let's ask our hosts to dictate how they want to experience us.
So if you choose to move beyond voluntourism, don't ask how you can help, but ask what organizations need. Keep asking until one needs the very skills that you provide. In that match lies a partnership that will create the richest experience possible. In this case, you'll be warmly received for who you are and what you know, not accommodated for what's in your bank account.
For more about Experteering best practices, I recommend you read a new book being published on this topic: How to Travel and Do Good. Also, I invite you to become a member of MovingWorlds so you can find relevant skills-based opportunities that never charge you to volunteer, and so that you can take our Training for International Volunteering Best Practices.
This post is part of my contribution to Adventures Less Ordinary: How to Travel and Do Good, a free guide to impactful adventures. Drawing on the combined expertise of two dozen leading voices advocating for travel that makes a difference, it is a guide for compassionate people seeking the ultimate adventure – one guided as much by the good you give as the good you get. To order your copy, click here to register.